Row over inflation-busting rise in councillors' pay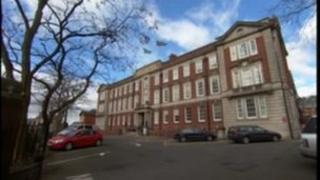 Leading councillors in Lincolnshire have defended a decision to increase their allowances by 23%.
The move has been criticised by some councillors and campaigners from the Taxpayers' Alliance.
Lincolnshire's 77 county councillors will now be entitled to claim £10,100 a year in basic allowances.
The previous figure was £8,184.
Some members with extra duties can also claim a special responsibility allowance.
Lincolnshire County Council's Conservative leader Martin Hill said he would not accept a pay increase and insisted the new rate was recommended by an independent panel.
Speaking to BBC Look North, Councillor Hill said: "The panel has looked at the workload of councillors here and compared them with the remuneration received by councillors in other parts of the country.
"I think they have come up with a balanced picture, but it is up to each individual to decide whether they want to take this extra money."
Opposition councillors in Lincolnshire argued the rise was wrong at a time when many people in the county were facing a pay freeze.
'Adequate' allowances
The increase in allowances was opposed by Lincolnshire's youngest councillor, UKIP's Robin Hunter-Clarke, who is 21.
He said: "I did not enter public life to make money. I see being a councillor as a voluntary role and I think the current allowances are quite adequate."
The controversy surrounding councillors' expenses is reminiscent of the row over MPs' pay.
For many years MPs had a direct say on whether their salary should be increased.
Following the Westminster expenses scandal it became the responsibility of the Independent Parliamentary Standards Authority (IPSA) to set MPs' pay.
However, the latest recommendation by IPSA that MPs should receive an 11% pay rise was criticised by a number of senior politicians, including David Cameron, Ed Miliband and Nick Clegg.
Whether they are government ministers or local councillors, the prospect of our elected representatives voting themselves an inflation-busting pay rise appears to be largely unacceptable in the court of public opinion.