Robber Brian James Waite jailed after seven years on run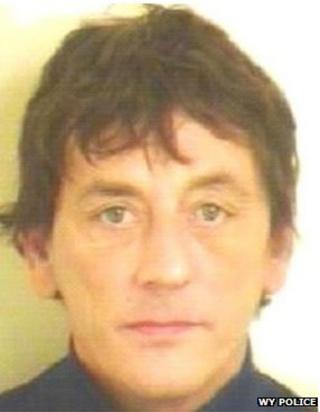 A convicted robber who sparked an international search has been sentenced to more than nine years in jail.
Brian James Waite, 43, originally from Leeds, escaped from HMP North Sea Camp in Lincolnshire in December 2006.
He was three years into an 11-year sentence for stealing £25,000 from a Securicor van in Cardiff.
Waite then faked six passports which he used to travel the world, including to China, Colombia, Senegal and The Netherlands.
In addition to having to serve the rest of his previous sentence, he was jailed for an additional 30 months at Woolwich Crown Court for escaping from lawful custody and for eight counts of fraud and deception.
An appeal for Waite's whereabouts featured on the BBC's Crimewatch programme in March last year after a possible sighting of him in Leeds' East End Park.
He was then arrested in Lewisham in south London in November.
Det Insp Neil Hollis, of West Yorkshire Police, said: "I would like to take this opportunity to thank the public for their assistance and send the strong message to criminals that no-one can escape justice."