Tipton recycling plant fire was 'deliberate act'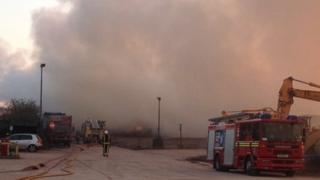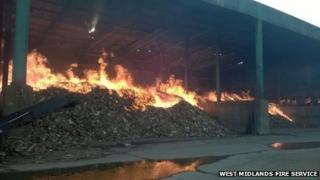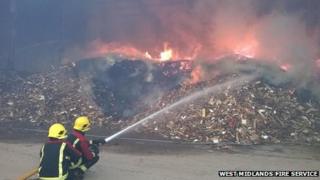 A "significant" fire at a wood recycling plant and scrapyard is being treated as suspicious, the fire service says.
Firefighters were called to Bloomfield Road, in Tipton, just before 15:45 GMT on Sunday.
West Midlands Fire Service said two fire engines remained at the scene damping down.
Incident commander Andy Morgan said the fire appeared to have been started deliberately.
"We've had our fire investigation team here for most of the day looking through what happened. It is suspicious," he said.
"There's no real other way it could have caught fire other than a deliberate act."