Sex abuse reports in East rise after Savile inquiry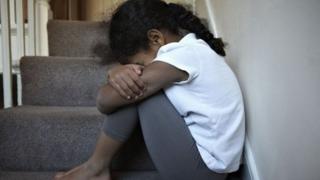 A police unit that deals with reports of child abuse in Norfolk is currently dealing with more than 200 cases - an increase of 25% over last year.
Suffolk Police reported an increase in cases involving children under 11 from 91 to 126 and Essex now has 100 officers dealing with a 20% rise.
The forces said the increase was caused by high profile cases coming to court.
Det Insp Paul Brown, from Norfolk, said these and the Jimmy Savile inquiry had increased confidence to report crimes.
He wants more victims to come forward.
"When we go through the records to the 1970s and 80s we see a very different view of how these things were dealt with. This attitude has now changed," he said.
"People did come forward 20 and 30 years ago, but the wrong thing happened.
"Hopefully, today we will be doing the right thing working with the Crown Prosecution Service to bring cases to court."
Historical cases
Forces now have dedicated teams working on cases of sexual and physical abuse.
Essex Police said it now had a team of 100 officers dedicated to investigating abuse.
Three sections investigate sexual offences and four are dedicated to reports of child abuse.
Historical sex abuse work is spread across the teams.
In Suffolk, allegations of sexual abuse committed against children aged below 11 rose by 34% last year.
Det Supt David Cutler said the rise could "primarily be attributed" to the impact of high profile cases including the Savile inquiry.
A Freedom of Information request revealed that out of 403 sex crimes recorded against children under 18 in Suffolk last year 346 (86%) were against girls.
Historical child sex abuse allegations had also risen by 55% since the Savile inquiry began.
Mr Cutler said many people now adults were reporting sexual assaults in their childhood.
"There is an increased confidence in the police and wider criminal justice system that their reports will be taken seriously and thoroughly investigated," he said.