Budget delivers £100m boost to turn Cambridge in key city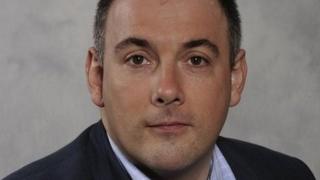 The budget has yielded the long-awaited details of Cambridge's City Deal and there is a bit of a wow factor in the £100m settlement.
The announcement by the Chancellor in his Spring Budget will see more jobs and housing but it is aimed at new spending on transport and infrastructure to help get Cambridge moving.
It's the largest package of its kind in the country with one primary aim - to make the city a key player in the national economy and it's "much bigger than Oxford's", as Cambridge MP, Julian Huppert, boasted.
The major new investment package could be worth up to £500m in the longer term over 15 to 20 years.
"This city deal is very important. All the authorities have been working together to define what we need in Cambridgeshire in order to sustain growth and provide infrastructure for transport to support more jobs and homes," said Cambridgeshire MP Andrew Lansley.
He added that the government was aware that if growth wasn't supported in Cambridge, it could move abroad. He named the A10 corridor from Cambridge to Ely and improvements to capacity on the A428 and A1307 as target areas.
Bingo and racing
This budget is being called a blue collar budget with Harlow MP Robert Halfon, once again named by the Chancellor for his support of causes popular with the working man or in this case, woman.
On this occasion it was Mr Halfon's campaign to cut bingo tax that elicited praise from George Osborne, who delivered the news that bingo duty was to be halved to 10%.
Mr Halfon said "It's really good news for people who like bingo. Women love it - they feel safe inside bingo clubs. It's not like any other form of gambling, it's a community. It's fantastic that the Chancellor listened."
Suffolk MP, Matt Hancock, was delighted to hear his beloved Newmarket, home of horse racing in Britain, could gain when the horse racing betting levy is extended to offshore bookmakers. A consultation on the move is to follow shortly.
And the government announced a 25% tax cut for companies touring regional theatres and as well as support for air ambulances and inland rescue services.
Potholes and pints
Michael Ellis, Northampton North MP, was successful in his campaign for more money for pothole repairs. The Chancellor promised £200m across the country, with £16m for the east.
And after December's tidal surge, the east coast will welcome more money for repairing flood defences from the £140m earmarked across the country.
David Ruffley, MP for Bury St Edmunds, welcomed the 1p beer duty cut. He said: "Ending the wine duty escalator will benefit 4,360 pubs in East Anglia, the 58,000 people they employ and all of their customers."
And, of course, anyone who enjoys a pint.