Warning against wildlife dumping in Jersey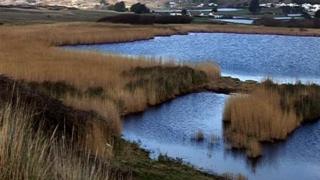 Jersey's natural ecosystem may be damaged if people dump unwanted pet fish, frogs, toads and plants in the wild, government officials say.
The Environment Department said it was warning people that non-native species could spread disease and affect local biodiversity.
Even moving plants from one pond to another could spread diseases, it said.
Such moves could mean natural predators were not able to keep alien plants or animals in check, it added.
Tim Liddiard, from the department, said it was important to leave nature as it was to avoid irreparable damage.