Milly Dowler killer Levi Bellfield wins prison attack payout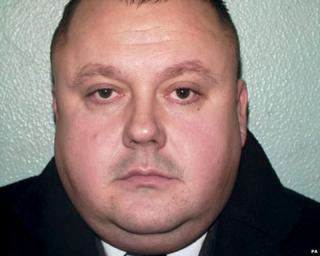 The killer of teenager Milly Dowler has been given a £4,500 payout after being attacked in a West Yorkshire prison.
Levi Bellfield, 45, was convicted in 2011 of the kidnap and murder of the 13-year-old in Surrey. He was already serving life for two other murders.
Bellfield took legal action after being attacked by a prisoner with a makeshift weapon at Wakefield Prison in 2009.
The Ministry of Justice (MoJ) said it was "hugely disappointed" by the court's decision.
Bellfield, from London, claimed he suffered minor injuries in the attack and that prison staff should have protected him.
MoJ lawyers admitted liability at Durham County Court on Wednesday.
A spokesman for the MoJ said: "We are hugely disappointed that Levi Bellfield was awarded £4,500 by a judge, following an assault by a prisoner at HMP Wakefield."
An Old Bailey jury found Bellfield guilty of abducting and murdering Milly after she walked past his home in Walton-on-Thames in 2002.
Her remains were found in Hampshire six months later.
Bellfield, who is serving a whole-life term, also murdered 19-year-old Marsha McDonnell in 2003 and Amelie Delagrange, 22, the following year.
Also in 2004, he tried to murder 18-year-old Kate Sheedy by running the student over and then reversing his car over her.