Hillsborough stories: Nicholas Michael Hewitt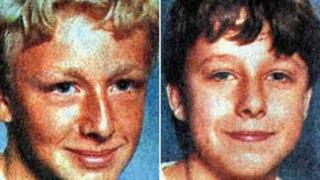 Known as Nick, he was a schoolboy from Leicester, who travelled on a coach organised by the Heart of England Liverpool Supporters' Club with older brother, Carl Darren Hewitt, who also died.
This is the full statement to the inquests read by Mr Jonathan Hough, a legal representative, on behalf of his mother, Brenda Hewitt:
I, Brenda Hewitt, make this statement to assist the coroner with a background statement about my sons, Carl and Nicholas Hewitt. I state as follows:
Carl was born on 21 May, 1971 at home, and Nicholas Michael Hewitt was born on 5 March, 1973 in hospital. Both attended Manor Junior School and then Beauchamp College in Oadby, Leicester.
Carl attended Southfields College, where he was training to be a cabinet maker, and also attended work release with his trainer. He was due to receive the best in class award.
Nick was still at school and due to take his exams later in the year. He was interested in becoming an electrical engineer. Their goals were taken away before they even started.
Carl had a quieter, more serious personality than his brother. He was very caring towards Nick and would stick up for him at all times. Nick loved life and was always ready for fun at home or out.
They both liked nothing more than playing football with friends at the back of the house in all weathers.
When they were younger they were usually out together. As they got older, they established their own set of friends.
We had lived in our family home for 20 years by 15 April, 1989. We all enjoyed the usual family things, such as swimming, ten pin bowling, pictures and going to the local park.
Carl and Nick loved all their extended family, and family pets, including the family dog that we had for 14 years. In 1989, Carl had just passed his driving test, and they loved going out with cousins for short drives to ice-skating.
The memories of Carl and Nick are too many to list. In particular, there are happy memories of family caravan holidays and Christmas, which Nick loved. Just being a normal happy family.
The boys loved football and were both season ticket holders. The match in 1989 was the same venue as the year before.
They travelled to the match on the supporters' bus. When I was made aware of the events of the day, there was a very long wait to hear any news.
The supporters' bus left the stadium with those on board who were able to exit the ground. They left the ground with two young boys missing.
As my Mum said, 'Always together. Together always'.