Devon and Cornwall race crime reports increase more than 10% in year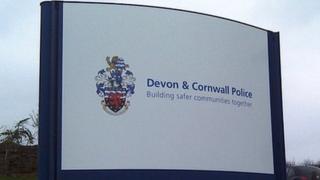 The number of reported race crimes in Devon and Cornwall has gone up by more than 10% in a year, according to police figures obtained by the BBC.
The force has seen an increase from 800 to 899 reports of any race-related incidents, ranging from verbal abuse to assaults, in the year up to February.
Officers said the figures were a sign that victims were more willing to report them.
They added that recorded incidents were still just "the tip of the iceberg".
Cornwall alone saw a 15% increase, from 158 to 182 incidents.
PC Simon Hill, of Devon and Cornwall Police diversity and human rights team, said the increase in reports showed that victims believed such incidents were treated seriously.
He said: "All the anecdotal evidence we've heard say that reports made to the police are only the tip of the iceberg, so the fact that year-on-year we see an increase in those reports is really positive news.
"We take that as improved confidence in people to report these incidents to the police."