Huppert raises AstraZeneca in Commons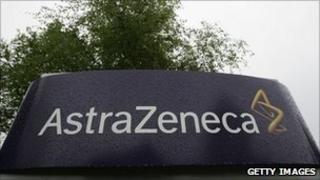 Concern is growing among our Cambridge MPs about the proposed takeover of pharmaceutical giant AstraZeneca by American rival Pfizer.
Worries that the deal could scupper plans to move AstraZeneca's headquarters to Cambridge, with the promise of 2000 jobs, prompted MP Dr Julian Huppert (Lib Dem) to call Business Secretary Vince Cable to make a statement in the House of Commons.
"This is the biggest foreign takeover bid in UK history and would lead to the formation of the world's largest pharmaceutical company," said the MP for Cambridge.
"I am concerned about the future of AstraZeneca's planned move to Cambridge which involves an investment of £330m on site and jobs for 2000 people. And I am worried about Pfizer's future plans in the UK, which have implications for our economy as a whole."
He is not alone. The Leader of the House and South Cambridgeshire MP Andrew Lansley (Con) has also expressed concern over the take over plans. He wants to see a commitment from Pfizer that the Cambridge deal will go ahead.
'Public interest' test
Mr Cable tried to reassure the Commons that the US company had guaranteed it would complete the move, although the government may decide to apply the "public interest" test.
He quoted an open letter to the Prime Minister: "Pfizer says it commits to complete the construction of the currently planned AstraZeneca Cambridge campus, creating a substantial R&D investment hub in Cambridge."
Dr Huppert also wanted Mr Cable to explain what had been learned from the failures in the Kraft Cadbury takeover that, he said, did not safeguard British jobs.
"What powers has he under current legislation to intervene in this area? Pfizer's board have given a written assurance to keep some research and development in the UK with an opt out should "should circumstances significantly change", said Dr Huppert.
"How broad is that opt out and what consequences would Pfizer face if they broke that assurances? How confident is the Business Secretary in their commitment to the UK?"
Constraints
Mr Cable said it wasn't a beauty contest between the two firms and that they had both made significant redundancies in recent years as well as both having substantial investors and collaborators.
He said he would not rule out intervention but in response to MPs demands to block the deal, Mr Cable said the government was bound by "very serious legal constraints" about state interference.
As concern over the Pfizer bid mounted, two committees of MPs launched inquiries. The Business Innovation and Skills (BIS) committee has summoned the bosses of both Pfizer and AstraZeneca to appear as part of an investigation into the planned takeover.
The Science and Technology committee also want to hear from them about the deal, as well as the Minister for Universities and Science David Willetts.
Labour says there should be an independent investigation into whether a deal is in the national interest and Shadow Business Secretary Chuka Umunna said Pfizer's promises weren't worth the paper they were written on.
AstraZeneca's former chief executive Sir David Barnes has attacked Pfizer calling it a "preying mantis" that would suck the lifeblood out of AstraZeneca.
That's something the company's growing workforce in Cambridge won't want to see happen.