Navitus Bay wind farm plans 'accepted' by government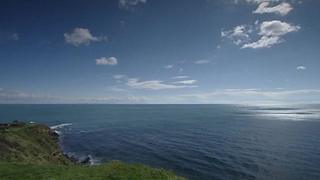 Plans for a proposed wind farm off the south coast have been accepted by the government for examination.
Navitus Bay wind park would see 194 turbines, up to 200m (650ft) high, on the sea bed of the English Channel between Dorset and the Isle of Wight.
Developers submitted the 18,000 page application for the proposed £3.5bn offshore wind farm to the Planning Inspectorate on 10 April.
Inspectors have a maximum of six months to carry out the examination.
Planning Inspectorate chief executive Sir Michael Pitt said: "We have decided on behalf of the Secretary of State that the application submitted by Navitus Bay Development Ltd met the required tests set out in the legislation to be accepted for examination."
The public can register with the Planning Inspectorate to comment on the wind park between 13 May and 23 June.
Campaigners against the turbines, which will be visible from Bournemouth, Poole and Swanage, have urged people to object to the proposals.
Andrew Langley, from Challenge Navitus, said: "It's simply a bad plan in the wrong place."
It comes as the park's developers have announced compensation to businesses who use the stretch of water.
The wind farm would occupy an area of 153 km2 off the Dorset/Hampshire coast and the developers say it could generate enough power for up to 700,000 homes.