Land Registry staff stage strike over privatisation plans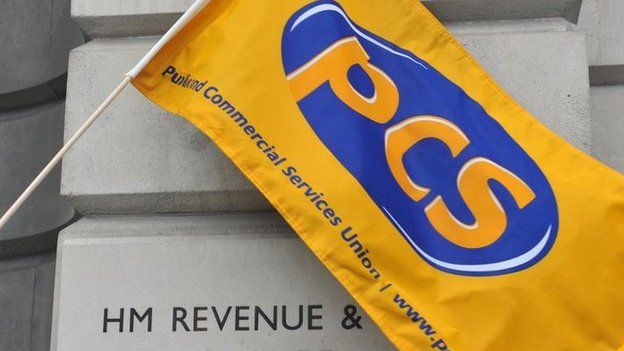 More than 3,000 staff are taking part in a strike over government proposals to part-privatise the Land Registry.
The 48-hour strike by Public and Commercial Services (PCS) union members will hit all 14 Land Registry offices across England and Wales.
A consultation has been held on the future of the agency, but the PCS said the "sham" talks should be scrapped.
The Department for Business, Innovation and Skills said it is still considering responses to the consultation.
Options for the future of the 150-year-old agency include it being moved from the civil service to a government-owned company, being moved into a joint venture with a private company, or maintaining its current status.
In a statement, the PCS said minutes leaked to a national paper appeared to show the decision to move it from the civil service into a joint venture with a private company had already been made, with detailed plans being discussed just days after the consultation closed.
The union says it is essential the agency, which rules on land disputes and guarantees ownership, remains in public ownership, free from any commercial interest.
PCS general secretary Mark Serwotka said: "To avoid the charge that its consultation was a sham to help it drive through privatisation, the government must scrap it and start again with a genuine option for the Land Registry to stay in the public sector.
"There is strong opposition to this move from staff, lawyers and property experts, who recognise the need for retaining the independence of what is a successful and popular public service."
A spokesperson for the Department for Business, Innovation and Skills said ministers were yet to make a decision on the future of the Land Registry.
"All options - including the status quo - are still under consideration," he said.
"We will publish the government response to the public consultation shortly."
He added he hoped "all parties" would find a solution to the strike as soon as possible.
The Land Registry has offices in the following locations:
Birkenhead
Coventry
Croydon
Durham
Fylde
Gloucester
Kingston upon Hull
Leicester
Nottingham
Peterborough
Plymouth
Swansea
Telford
Weymouth
Related Internet Links
The BBC is not responsible for the content of external sites.