New investment causes Yorkshire rail timetable changes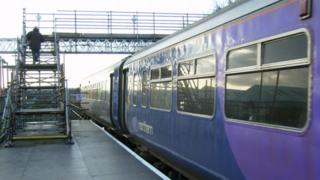 Railway timetable changes introduced across Yorkshire are to allow for an upgrade of the network, according to a train operator.
The new timetable, which comes into operation on Sunday, will see many service times altered.
Network Rail is investing £600m in electrifying lines as part of its Northern Hub project.
Alex Hynes, head of Northern Rail, claimed it was the biggest investment in railways "since Victorian times".
He said: "To help deliver these improvements for the long term, we need to revise the times of some of our local services so we are asking customers to check times before they travel."
Northern Rail is the largest train operator in the UK, with services to more than 500 stations.