Keith Vaz wants Yarl's Wood claims inquiry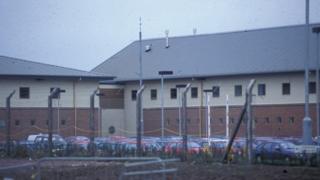 An MP has called for an inquiry into claims a staff member sexually abused a resident at an immigration removal centre for women in Bedfordshire.
Keith Vaz, chairman of the home affairs select committee, said there were claims a woman from Pakistan had been sexually assaulted at Yarl's Wood.
Serco, which runs the centre, said it had already investigated the claims.
It added an internal inquiry and probes by police and the Home Office failed to find any evidence of assaults.
Mr Vaz has now called for senior managers at the centre to appear before the select committee.
Director Norman Abusin said Serco always investigated impropriety and would co-operate with any further inquiry.
'Strict procedures'
"Sexual contact between residents and staff is always completely unacceptable," he said.
"We view any complaint of this type of behaviour extremely seriously and have strict procedures for dealing with any such complaints.
"When a complaint of sexually inappropriate behaviour between a member of staff and a resident was brought to our attention in January 2011, the matter was investigated by our own team as well as by the Home Office Professional Standards Unit and Bedfordshire Police.
"All parties concluded that the allegations made against our employee were false and no criminal charges were brought."
Mr Vaz said the select committee would look into the history of allegations made at the immigration removal centre and the way Serco managed centres of this type.