Badger Trust launches legal challenge to further culls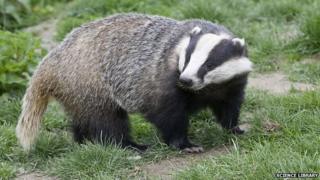 The Badger Trust has applied for a judicial review at the High Court to challenge the government's plans to continue culling badgers this year.
Defra carried out pilot culls in Gloucestershire and West Somerset last year to halt the spread of bovine tuberculosis (TB).
A full roll-out is being considered after more culls in the same regions.
However the Badger Trust believes this would be unlawful due to the lack of an independent monitoring panel.
The charity believes culling will not stop TB from being spread and could make it worse.
An independent panel of experts was appointed to report to ministers on the badger culling pilots in 2013 to assess the safety and humaneness of the operation.
The Government has not put one in place for the second stage of culls planned for later this year, opting instead to use its own bodies, Natural England and Animal Health and Veterinary Laboratories Agency.
The Badger Trust's Dominic Dyer claimed that without any independent safeguards, further culls would be "illegal".
He said the Secretary of the State "made a clear commitment" to parliament and the wider public that an independent panel would oversee and evaluate the pilot culls and report back to the Government prior to any decision being taken on the policy being rolled out more widely.
A Defra spokesman said monitoring of the badger culls would continue this year by organisations with "relevant expertise" which will assess the impact of changes made following the previous independent monitoring panel's recommendations after the 2013 culls.