Tour de France Grand Depart diary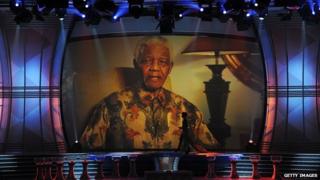 With the world's biggest bike race starting in Leeds on 5 July, BBC Yorkshire's Tour de France correspondent Matt Slater rounds up the best of the gossip, opinion and stories, on and off the bike, and also tries to explain some of cycling's unique lingo.
TOP STORIES
The first Grand Depart hosts to stage a cultural festival, the first to have an Olympic-style volunteer programme, the first to turn the team presentation into X Factor meets the World Cup draw, Yorkshire's Tour de France is all about innovation. And this weekend, Welcome to Yorkshire chief executive Gary Verity became the first bid leader to actually ride a proper stage of his/her Grand Depart. I say proper because the Tour's owners ASO think Prince Albert of Monaco cycled his first stage in 2009, but that was a 15.5km prologue. Verity, on the other hand, did 190km. Not bad for a cycling novice who had heart surgery nine months ago. He even managed to drag yours truly around behind him.
Full story: ITV News
If you live in the Huddersfield area and have plans tonight, change them. Slubby Billy's, "a clog-shod Morris side", are starting a four-week "Tour de Dance" to "make sure real ale and clogs welcome the Tour de France". Apparently, there are eight local breweries in Huddersfield and the Holme Valley, seven of which are within a quarter of a mile of the Tour route. Was Chris Froome made aware of this? Anyway, the morris dancers are starting their warm-up tour at Oakes' Rock Brewery at 8pm this evening, before clip-clopping to the aptly-named The Sportsman in Huddersfield for 8.45. A double bill to savour.
Full story: Huddersfield Examiner
The region's paper of record, The Yorkshire Post, has unveiled a cheeky advertising billboard: "The French believe they have the toughest summits. Our view: it's all downhill after Yorkshire." They have also invited online readers to answer the question: will the Tour be good for Yorkshire? Hmm, I suspect what should be a landslide "yes!" will end up being a lot closer. But then many people in east London had mixed feelings about the Olympics right up until this country's biggest party went off without a hitch, raising the area's profile around the globe and putting a smile on everybody's face for months.
Full story: Yorkshire Post
CYCLING ROUND-UP
If only those post-Olympic good vibes were still in effect at Team Sky. The British team might be the world's most successful cycling team of the last two years (and yes, I am ignoring the UCI's rankings) but they are not always as happy about this as they should be.
Take the stubborn saddle sore that is the relationship between Sir Bradley Wiggins and Chris Froome. Like Arnold Schwarzenegger in The Terminator, this is a monster of a story that refuses to die.
Here is a recap: Froome helps Wiggins to become the first Brit to win the Tour in 2012 but manages to upstage Wiggins in the mountains, only to be reminded of his place by the team's bosses, which upsets Froome without placating Wiggins. This is all happens in broad daylight, with the pair's other halves joining in on twitter.
Fast forward to 2013 and Froome is now the team leader, with Wiggins looking elsewhere for challenges. He picks the Giro, or it is picked for him, and it does not go well. He is then ruled out of the Tour with a knee injury. Some observers thought this was quite convenient. Froome, now liberated of water-carrying duties, wins the Tour. Wiggins stays away, and sends no congratulations, but then rescues a dismal 2013 with a win at Tour of Britain and a silver medal at the Worlds. Froome sends no congratulations.
But then we are told hatchets have been buried and peace pipes smoked at a training camp in Majorca this January. Froome remains the team's leader, but Wiggins is back on board with new goals of his own and the desire to help Froome defend his Tour title. Wiggins then confirms his form at Paris-Roubaix and the Tour of California, while Froome does his thing at the Tours of Oman and Romandie. All is swell, right?
No. A Sunday Times serialisation of Froome's new autobiography digs up the hatchets of 2012 and cracks the peace pipes of 2014. He says this changes nothing, which could mean they are still fine, or they are still fighting. Watch my interview with him in Harrogate on Saturday and make up your own mind. It should also be noted that Froome and Wiggins are still being kept apart, with the former taking what looks like a Tour team to a key Tour build-up race in France, while Wiggins heads to Switzerland.
Will Wiggo be on the start line in Leeds? I honestly don't know, but I do know Froome/Wiggins will be a story that week whether he is or not.
TWEET OF THE DAY
"Froome + 7 of probable Sky 8 for the Tour ride Dauphine. Wiggo rides Swiss - logical after return from US. Read into it what you will…"
Guardian cycling correspondent William Fotheringham on Team Sky's choices for the key Tour warm-up races.
A TO Z OF LE TOUR
T is for…
Tete de la course - Literally, the head of the race, this means what it says on the tin, but manages to sound somehow more intriguing and nuanced than "race leader". I think this is probably because of the subtleties of stage racing. Those guys up front are clearly leading the race at that given moment, but they are still very much connected to what is happening behind them, and that lead is often very artificial and temporary.
Turn - Another staple term for a commentator, this refers to the "turn" a rider takes riding at the front of a group, effectively punching a hole through the air, and giving everybody behind a more aerodynamic ride. Team leaders do not take turns until they really have to.
TODAY'S TOUR TRIVIA
If you are wondering why there is such a fuss about having Froome and Wiggins in the same team it because cycling's history is littered with examples of teams who had tried to serve more than one master at the Tour and ended up a fractious mess.
But the example most frequently cited, the 1986 Tour, is actually an exception to the rule, as the team in question, La Vie Claire, ended up with a one-two. The reason it is remembered, however, is because the civil war between the new man, Greg LeMond, and his more experienced teammate, Bernhard Hinault, was played out over a series of remarkable stages in the final week of the Tour. Having helped Hinault to victory the year before, LeMond thought the French hero would repay the favour that year (sound familiar?), only for the inscrutable Hinault to emerge as his greatest rival, hardly surprising when you consider that Hinault could scent a record-breaking sixth Tour win.
LeMond did eventually triumph, becoming the first American to win the race, and he would win two more. But it took him a long time to get over his teammate's attempted treachery. Not that Hinault ever saw it that way, and he would no doubt love to see "the road decide" who should lead Team Sky this summer.