Woman missing after yacht collision off Felixstowe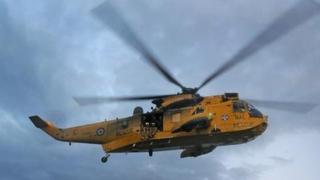 A woman has gone overboard and is missing at sea after a yacht was involved in a collision with a dredger a mile off Felixstowe in Suffolk.
It is believed the missing woman was wearing a lifejacket and may have been swept away from the scene, HM Coastguard said.
A search-and-rescue helicopter from Wattisham in Suffolk and two Harwich lifeboats are carrying out a search.
A man was rescued from the sea after the yacht sank.
The collision happened at 13:30 BST.
Two pilot boats and a dive boat have joined the search.
The Felixstowe coastguard rescue team is carrying out a search of the shoreline.