Tour de France Grand Depart diary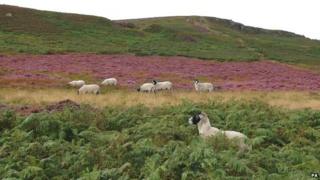 With the world's biggest bike race starting in Leeds on 5 July, BBC Yorkshire's Tour de France correspondent Matt Slater rounds up the best of the gossip, opinion and stories, on and off the bike, and also tries to explain some of cycling's unique lingo.
TOP STORIES
Cycling is usually credited with reducing pollution, but there is one form of traffic emission it sometimes struggles to contain: human waste. It is often said you can tell when a breakaway has been established in a race by the sight of everybody else stopping for a wee (although sometimes they do not even stop). This is not something you see on TV, by the way, and I wonder how the riders are going to do this quietly with the expected millions strung out along the route. And it is not just the professionals we are talking about, as a family in Wensleydale discovered this weekend. Through binoculars, they watched a cyclist strip naked and defecate in one of their fields. The farmer went out to speak to the chap, who after initially denying the evidence was his, promised to come back later to clean it up. The family think the chances of the offending rider coming back are "pretty slim".
Full story: The Northern Echo
Just to reinforce the point above, police forces in Yorkshire are teaming up with Natural England to urge residents and visitors to take care of the region's marvellous moorland, particularly in the vulnerable areas of Calderdale and Kirklees. Fires are the key concern there, so please, please leave the disposable barbecues at home.
Full story: Halifax Courier
But before anybody accuses the Grand Depart diary of being a bit buttoned-up and prescriptive, let me draw your attention to the cheeky antics of the female members of Harrogate's Cappuccino Cycling Club. Clad in nothing but expensive underwear, thick skins and happy, confident auras, the ladies have produced a Tour-themed take on the Calendar Girls creation made famous by Rylstone's Women's Institute. By all accounts, there were a few crises of confidence and tears during the photo-shoot, but the women said "yes" to almost all of the photographers' requests. There were limits, though. "[Photographer] Michael Dunne tried to introduce mountain bikes in one shot and we said no because we use road bikes," said Cappuccino CC member Liz Annetts. Quite right, too, and it is all for a good cause: air ambulances.
Full story: Yorkshire Post
CYCLING ROUND-UP
Formal hostilities may have resumed in the world of professional road cycling at the Criterium du Dauphine in south-east France, but most of the conversation is still about the informal hostilities that seem to exist within Team Sky. Despite Sir Bradley Wiggins telling the nation on Friday that he will not be picked by the British team to race this year's Tour de France, his boss Sir Dave Brailsford says things are not as cut and dried as that just yet. Brailsford told The Sunday Times that he will select the team, not Chris Froome, and he has not completely made his mind up. This may well be true - the race is still a month away and much can happen - but it is also true that Froome is emphatically the main man at Team Sky these days, and he is not convinced having Wiggins at Le Tour will help him win it again.
Froome, meanwhile, is getting on with it. He leads the Dauphine after the first of eight stages, beating his main Tour rival Alberto Contador by eight seconds in Sunday's short time trial in Lyon. Italy's Vicenzo Nibali, another Tour challenger, was 13 seconds back.
If Wiggins is kept out of Le Tour team, he would be a good bet for at least one victory at the British National Road Championships in Monmouthshire at the end of the month. The bearded wonder is currently on the start list for both the time trial on 26 June, and the road race on 29 June. With Froome continuing on his different orbit to Wiggins, their paths will not cross. But Mark Cavendish, David Millar, Geraint Thomas and Alex Dowsett are among the stars of the British cycling firmament that will be present, with a stellar field on the women's side, too. Otley's Lizzie Armitstead will be looking for her third national title, while Olympic and World team pursuit champion Joanna Rowsell will try to defend her time trial crown.
A TO Z OF LE TOUR
X, Y, Z is for…
Yellow jersey - Blimey, have we reached the end already? What am I going to do tomorrow? And the next day. And the one after that etc etc etc? Do not worry, I promise it will not be a Z to A of Le Tour. Why yellow? The honest answer is that nobody really knows. The first winner got a green armband. There is even confusion as to when the leader of the race was first given a yellow jersey. Philippe Thys, the Belgian star who won the race three times between 1913 and 1920, said he was given a maillot jaune in 1913, but the official history says this did not happen until 1919, and the colour was chosen to either match the founding newspaper's newsprint, or because it was an unpopular colour and therefore readily available. The latter seems unlikely, though, as Henri Desgrange, the race's creative force, was a born salesman always on the look-out for ways to promote his L'Auto newspaper.
TODAY'S TOUR TRIVIA
Should Chris Froome maintain his grip on the Criterium du Dauphine's yellow jersey - it is run by the same people who own Le Tour - it would be Britain's fourth straight win in the French race: Wiggins winning in 2011 and 2012, with Froome coming out victorious last year.
But our proud record in this week-long slog around the southern Alps goes back further than our recent uplift in cycling fortunes. Scotland's Robert Millar triumphed in 1990 and Yorkshire's finest Brian Robinson won in 1961. He won two stages that year, one of them a team time trial, but was also third in an individual time trial. In many ways, it was his greatest result, but two years later he retired, having made very little money from the sport, despite a decade of unprecedented success for a British rider.