Tour de France Grand Depart diary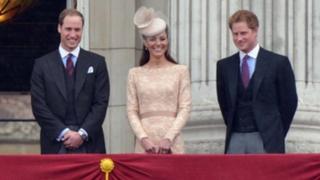 With the world's biggest bike race starting in Leeds on 5 July, BBC Yorkshire's Tour de France correspondent Matt Slater rounds up the best of the gossip, opinion and stories, on and off the bike, and also tries to explain some of cycling's unique lingo.
TOP STORIES
Did you know that it was the 25th anniversary of the release of Kevin Costner's best film last Friday? No, not Robin Hood: Prince of Thieves, or Waterworld, I'm talking about, Field of Dreams. If you cannot remember the movie - shame on you - you probably recall the line, "If you build it, he will come", or any of the "build the field and they will come" variations that have entered the common phrasebook. This certainly seems to be the best way to describe what is happening in Yorkshire on 5-6 July, as it has been confirmed that the region has scored a young royals hat-trick with Harry, Kate and Wills all coming to see Le Tour. The Duke and Duchess of Cambridge have previous with cycling, they witnessed Britain's gold rush at the Olympic Velodrome, while Harry just loves sport.
Full story: Everybody, but I am going to give The Times of India its Grand Depart diary debut.
Follow that, I hear you say. OK, how does a hops-based joint venture between Ilkley firms Wharfedale Brewery and Fat Lad At The Back grab you? The brewery, which owns the tremendous Flying Duck pub on Church Street, is rebranding its Wharfedale Blonde as "King o't Mountains Blonde" in honour of the big bike race. New cycling clothing brand Fat Lad At The Back, or FLAB, is "partnering" the brewery in this rebranding, which sounds like a euphemism for drinking it. The FLAB USP is that it makes stylish cycling gear for the riders who struggle to fit into it more typical offerings. Riders who drink too much "King o't Mountains Blonde" perhaps.
Full story: Ilkley Gazette
Continuing with the joint-venture theme, good friends of the diary Leeds Gallery Munro House and Café 164 deserve a quick plug for "#CYCLISM", an exhibition "of all things pedal-powered on two wheels". The launch night is on Friday, 27 June.
Full story: The Leeds Gallery
CYCLING ROUND-UP
Another day, another twist in the Team Sky selection saga… or in this case, more of a stick, than twist. As mentioned previously, Sir Bradley Wiggins is riding in this week's Tour of Switzerland, when he really wanted to be at last week's Criterium du Dauphine with all the other Tour de France cool kids. That is not to say that the Swiss race lacks cool kids - it doesn't - it is just that his team sent their cool kids to the other race, the background to this being that Wiggo is very unlikely to be selected for Sky's Tour team.
There was, perhaps, a tiny opening for him if he had a blinder in Switzerland. Sadly, Monday's display ended any prospect of a blinder, as he trailed in two and a half minutes behind the race's coolest kid, Slovakian star Peter Sagan.
Wiggins' demeanour as he crossed the line was one of cool indifference. It was as if he was saying 'I told you they were setting me up to fail here', as he has already let it be known that he has spent the last couple of weeks training for the very different demands of track cycling. All he can do now is knuckle down and support his teammates in Switzerland, and hope for better legs in Friday's time trial.
TWEET OF THE DAY
"Busy day ahead. Going to check out the Tourmalet & Hautacam. Been up there before in 2008 but that feels like a lifetime ago now!"
While Wiggo endures his Swiss exile, Team Sky colleague @chrisfroome continues his preparations for the Tour de France with some Pyrenean reconnaissance.
TODAY'S TOUR TRIVIA
In honour of Eddy Merckx's 69th birthday today, the diary wants to take you back to the 1969 Tour de France, the Belgian's first. Merckx utterly dominated this race, winning six stages and every jersey - not bad for his debut. But looking back at this race now, it is the sheer quantity of racing that stands out. The riders did 23 consecutive days of racing - no rest days - which included three split stages, days when they rode A and B stages. They also went 300 miles further than the 2014 field will. Merckx was the toughest of a tough bunch.
THE COUNTDOWN - 18 DAYS TO GO
With highly-fancied Belgium making their World Cup 2014 bow on Tuesday, it is only fitting that the diary mentions the country's proud record in their other favourite sports event, Le Tour. Belgian cyclists have won 18 Tours between them, to put the country second on the all-time list behind France, and for a period either side of WWI, Belgium dominated. The wins have dried up of late, though, with Lucien van Impe's 1976 victory being the last.