Peterborough teen Mohammed Sanghar death: Not guilty pleas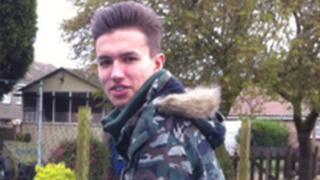 Two men have pleaded not guilty to robbing and murdering a teenager in Peterborough.
Mohammed Haroon Sanghar, 18, was attacked in Russell Street, near his Cromwell Road home, on Thursday 10 April and died in hospital next day.
James Pettit, 21, of Restormal Close, and Dino Fumo, 23, of St Michael's Road, both of Bedford, were remanded in custody at Cambridge Crown Court.
They are due to return to the court on 13 October for trial.