Norfolk's burning incinerator issue: How much did councillors know?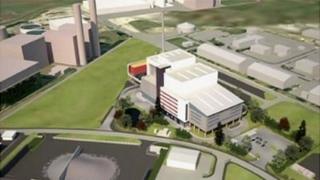 The fallout from the failed waste incinerator project in west Norfolk continues - with questions now being asked over how much councillors were told about government concerns with the project.
Last week we reported that Bronwyn Hill, the permanent secretary of the Department for Environment, Food and Rural Affairs (Defra), told MPs that her department had written to Norfolk County Council before the contract had been signed expressing fears the authority may not be able to meet the necessary deadlines.
The council had written back assuring Defra that it was confident the project could be completed.
But our report raised eyebrows in County Hall, where many people were unable to recall such an exchange of correspondence.
Council leader George Nobbs ordered a search of the archives and the correspondence was eventually found.
It confirms that on 6 September 2011 (not 2010, as the Public Accounts Committee were told) - a full five months before the contract was signed - John Burns, a Defra official, wrote to David White, the then chief executive of Norfolk County Council.
He said in the letter: "I attach a planning report prepared by my scrutiny team; as you will note this report highlights several risks to obtaining planning within the anticipated timetable.
"I also would seek your confirmation that your view on the likelihood of obtaining planning is made in recognition of the costs to the council were the proposed contract be terminated.
"I understand that such costs could amount to £20.3m in addition to any interest or foreign exchange hedge breakage costs."
What he was worried about then, came to pass in the fullness of time.
David White was away at the time, so director of planning Mike Jackson replied on the 13 September saying: "I can confirm that the decision to award a contract was based on a thorough understanding and examination of the contractual implications of using standard contract provisions approved by Defra and the Treasury for breakage in relation to planning.
"Despite our more positive analysis I can provide you further reassurance that the authority has taken action to mitigate the concerns that you raise.
"As a consequence the draft Credit Agreement has been modified to ensure that, were there an unexpected delay to achieving a satisfactory planning permission... then this would not constitute an event of default."
Confirmation
These letters confirm Ms Hill's evidence to MPs but at County Hall there are now more questions than answers.
We understand that Derrick Murphy, the council leader at the time, and members of his cabinet do not recall ever being told about this warning.
Mr Murphy has told friends that if he had known about it - he may have felt differently about the whole project.
Both David White and Mike Jackson have now left the authority and we have not been able to make contact with them.
It is possible they did brief councillors at the time about the Defra warning, but at the moment we understand that no paperwork has been found to show that happened.
It could be argued that Defra's warnings were taken notice of by council officials and that they did make changes to the contract.
It could also be be argued that the failure of this scheme lies not with the contract but with the fact that the council pushed ahead with a deeply unpopular project.
And if that wasn't enough it could also be argued that secretary of state Eric Pickles took too long to grant it planning permission.
With the council facing a compensation bill of £35m there is a blame-game underway and how much councillors knew at the time is an important element in assessing the whole story.
The council has launched an independent inquiry into who was responsible, it is due to report in the autumn.