Millions pledged for Surrey and Brighton university projects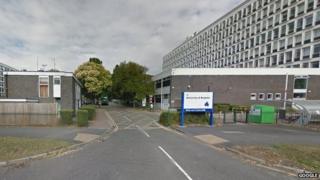 A plan for an innovation hub, homes and offices at former barracks in Brighton is among schemes which are to receive £200m of government funding.
The University of Brighton plan for Preston Barracks is aimed at commercialising academic research growing start-up businesses.
Homes and offices are also planned for the Lewes Road site.
The funding will come via the Coast to Capital local enterprise partnership (LEP) over the next six years.
The LEP, which covers West Sussex and sections of East Sussex and Surrey, is also promising funding for flood defences in Newhaven and Shoreham, improvements to transport in Crawley and the A29 at Bognor Regis and loans to build 500 homes on Shopwhyke Lakes, Chichester.
In Newhaven, the work will be the start of a project to build new homes and harbour facilities.
"We believe this area has great potential for growth and is able to compete effectively with the most prosperous regions in Europe and globally," said Tim Wates, chairman of Coast to Capital.
The University of Surrey is also to get £5m to develop 5G, the next generation of mobile internet access via the Enterprise M3 LEP.
The M3 LEP is promising £118m over six years for projects its its area, which includes Surrey.
They include new teaching accommodation for Brooklands College in Ashford; new pedestrian and cycling tunnels at Victoria Arch, Woking; and a project to buy land to provide green space for 1,300 new homes in Surrey Heath.