Abuse witness Frances Andrade's suicide attempts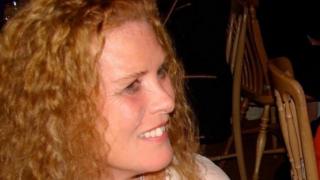 A violinist who died of an overdose after giving evidence about sexual abuse had tried to kill herself before the trial, an inquest has heard.
Frances Andrade died of a prescription drug overdose at her home in Guildford, Surrey, a week after testifying against ex-choirmaster Michael Brewer.
She had received psychiatric help weeks before the trial after twice trying to kill herself, the inquest was told.
Brewer abused Mrs Andrade at Chetham's School of Music, Manchester.
He was jailed for six years in 2013 for indecently assaulting Mrs Andrade, who was aged 14 when the abuse began in 1978.
The mother of four had regular meetings with her GPs who referred her to a mental health recovery service after she took several overdoses, Woking Coroner's Court heard.
She had been in hospital at least four times following overdoses before health services regarded her as high risk.
Mary Morrison, her GP at St Luke's Surgery in Guildford, said Mrs Andrade's anxiety stemmed from her impending court appearance.
She told the hearing: "It was becoming more and more difficult for her as that approached.
"In our conversation on December 10 we were both frustrated. We could not understand what was taking so long - she needed help."
Victim 'on trial'
Dr Alastair Bint, also of St Luke's, who was Mrs Andrade's GP in 2011 when she first reported anxiety over the abuse, said she took several overdoses after the press first reported the case in 2012.
On Monday, her husband Levine Andrade told the inquest: "She fell into incredible despair, the truth hit home."
He said his wife had felt that she had been the one on trial during cross-examination by her abuser's lawyer.
The inquest is scheduled to end next week.