Five men to travel the length of England on 19 local buses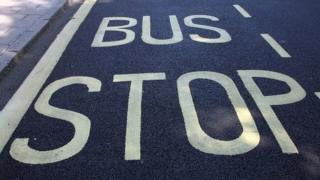 Five men will travel the length of England on 19 local buses to raise awareness of pancreatic cancer.
Craig Rowley and four of his friends will spend nearly 28 hours making the 400-mile trip from Brighton to Berwick-Upon-Tweed.
The 27-year-old from Essex came up with the idea after his mother was diagnosed with terminal pancreatic cancer last year.
The group depart on 23 July and hope to reach the Scottish border on 26 July.
Mr Rowley, who has already raised more than £2,600 for charity, said he was "really excited" to be doing the trip although he did hope that "we'll get nice comfy seats on the buses if they exist".
He said his mother had inspired him to make the journey after she told him "there's no use sitting round being miserable about it, so you might as well do something to make a change".
The group's journey, which they said took "weeks" to plan, takes in stops including Bromley, Watford, Leicester, Barnsley, and Newcastle.
The longest individual bus trip is expected to be from Leeds to Whitby which takes over three-and-a-half hours.