Devon and Cornwall police handbrake failure costs £30,000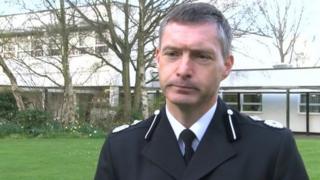 A police force is spending thousands of pounds every month repairing patrol cars and property because officers are failing to apply the handbrake.
Devon and Cornwall Police said about £30,000 of damage was caused over the past six months.
Deputy Chief Constable Bill Skelly said they had to issue instructions to officers advising them of the problems caused by not applying the brake.
He said there were seven incidents in six months.
Mr Skelly said the number of incidents were "relatively low" considering the force had more than 1,000 vehicles but said it was still a public safety concern.
He said the number of officers with access to police vehicles prompted the need for the instructions to be posted on the internal website.
Mr Skelly said although his staff had to "operate in challenging circumstances, often having to leave their vehicles quickly dealing with emergency incidents", they needed to be reminded that "public safety is critical".
He added: "Not only that but every penny counts and we must do all that we can to make sure we spend public money wisely, avoiding any unnecessary expense whenever possible - this is one of those occasions."