Jess Wright-Roberts aged six named as death crash victim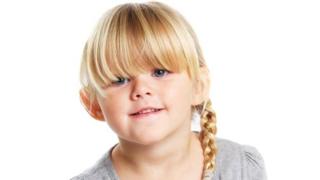 A six year-old girl who died in a road accident in Wiltshire has been formally identified as Jess Marie Wright-Roberts.
Jess from Kempsford, near Fairford in Gloucestershire, was with her brothers aged seven and two in a car driven by her 26-year-old step-mother.
The car came off the road and hit a hedge near Marston Meysey on Saturday.
The driver was flown to John Radcliffe Hospital where she remains in a serious but stable condition.
Both boys were taken to the same hospital by ambulance, but neither were seriously injured police said.
They were accompanied by their father who was not in the car at the time of the crash.
Family liaison officers from both Wiltshire Police and Warwickshire Police, where Jess' mother lives, have been provided to offer support.