Judge 'falls asleep' during child rape case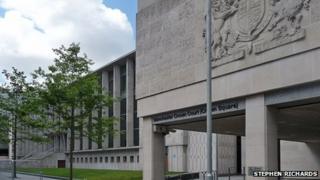 A judge is being investigated after he was accused of falling asleep during a child rape trial at Manchester Crown Court, forcing it to be abandoned.
Barristers complained Recorder Philip Cattan fell asleep as an alleged victim was cross-examined. The trial will now be re-listed as the jury was dismissed.
The Judicial Conduct Investigations Office said it was aware of the allegation and a probe was under way.
It added Mr Cattan could not comment while it was being investigated.
Mr Cattan is a recorder - a barrister who spends between 15 and 30 days a year sitting as judge.
If he is found guilty of misconduct, any disciplinary action will be decided by the Lord Chancellor and the Lord Chief Justice.
The Judicial Conduct Investigations Office said: "The matter is being considered in accordance with the Judicial Conduct Rules 2013."
'Personally insulting'
The Crown Prosecution Service said the jury has been discharged "following an issue that arose at court during the cross examination of the first complainant in the case".
"The trial will be relisted as soon as possible. The complainants and other witnesses have been kept informed."
Former solicitor general Vera Baird said she was shocked and had "real concerns" over the allegation.
She said: "It's a pretty personally insulting thing for somebody when you're describing probably the most important event in your life."
"But also what does it say about the state, about judicial governance, about the criminal justice system?"
She said it would reinforce general views that the judiciary were "out of touch".
Ms Baird said it was the public who would have to pick up the bill for the cost of two trials.
She said it was essential the trial started as soon as possible while the complainant still had the confidence to give evidence.
Ms Baird added it was important for the defendant, too, who had been left "hanging" by the incident.