Land Registry email sparks staff cuts fear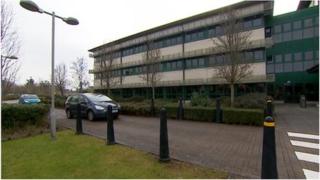 Jobs could be at risk at the Land Registry after a leaked email suggested efficiency savings could reduce staff.
The email, which was sent to thousands of employees, said the organisation could be 15 per cent "over-capacity".
The Land Registry said the figure was an "early estimate of the potential capacity that could be created" through future changes.
The Public and Commercial Services (PCS) union said it could not see where cuts could be made.
'Some staff reductions'
The email, which was sent by chief land registrar Ed Lester, said: "Over the next couple of years we estimate that the efficiencies we will deliver will create the capacity to free up approximately 15 per cent of the workforce.
"That capacity may result in people being redeployed on to other work, but it may also mean some staff reductions."
It added that staff cuts were "very unlikely" to be made through "natural wastage" alone.
Plans to privatise the government department were shelved earlier this month following a consultation in January over whether to bring in a private company to run some services.
Dave Franklin, from PCS, said: "Obviously we are glad that the threat of privatisation has gone, at least in the short-term.
"My members will be concerned what these cuts mean because we can't see where they are going to come from."
A Land Registry spokesman said the future could mean "more automation of some existing processes".
The Land Registry employees 4,421 people at offices across England and Wales.