Wiltshire furniture fraudster extradited to UK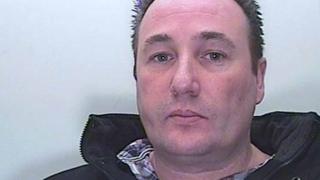 A fraudster who fled to Canada and the US after conning furniture buyers out of cash has been extradited to the UK to begin a prison sentence.
Christopher Baines, 48, used the Mister Woodz shop in Swindon, Wiltshire, to sell made-to-order furniture which customers never received.
He was charged with 54 counts of fraud but fled overseas before a trial.
After further offences in America, he was arrested in 2013 and held until last week when he was extradited.
In his absence, a jury at Swindon Crown Court convicted him of all the charges and he was sentenced to five years in prison.
'Justice served'
On his return to Heathrow Airport, he was taken into custody by Wiltshire Police and has now begun his jail term.
Baines, originally from Colchester in Essex, was held in prison in Georgia while the extradition process was carried out by the British authorities.
Clive Read, from Wiltshire Police's financial investigation team, said the result was the outcome of a very detailed and lengthy process.
"Christopher Baines defrauded a large number of people in Swindon and I hope they now feel that justice has been served," he said.
"I hope this case illustrates that no matter how fast or far you run, you cannot avoid justice forever."