Sham wedding 'fixer' who arranged Darwen ceremonies jailed.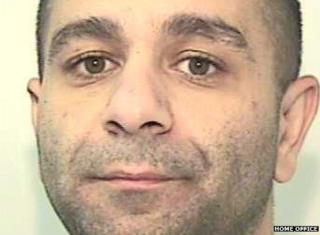 A man who admitted organising sham weddings for cash - including his own - has been jailed.
Krisztian Kokeny, 35, arranged fake marriages between Hungarian and Pakistani couples that were held at Darwen Registry Office in Lancashire.
He also arranged his own bogus wedding in February 2013, the Home Office said.
Hungarian Kokeny, from Oldham in Greater Manchester, was jailed for two years and 10 months at Bolton Crown Court on Tuesday.
Kokeny, of Balfour Street, was a "fixer" for the wedding of a 27-year-old Pakistani man and a 25-year-old Hungarian woman, the Home Office said.
In July 2013, the ceremony between the pair was stopped by Home Office investigators.
Kokeny was paid more than £9,000 by the 28-year-old woman he married so she could apply for a European Economic Area (EEA) status as his spouse, the Home Office said.
EEA status allows people who are citizens of member countries such as Hungary to move freely between them.
Kokeny pleaded guilty to conspiracy to and assisting unlawful immigration in the UK.
David Magrath, from the Immigration Enforcement Criminal Investigations team, said it was "simply a way of making money" for Kokeny.