Cocaine and amphetamine conspiracy man jailed for 18 years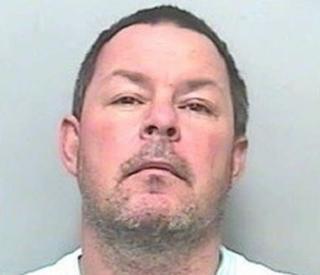 A man has been jailed for 18 years for his part in a conspiracy to supply cocaine and amphetamine in Devon and Cornwall.
Seamus Murphy, 43, of Plymouth, was one of 15 people sentenced for conspiracies to sell both drugs.
Other members of the gang were given jail terms of between two and nine years at Plymouth Crown Court.
Police said the sentences came after a "long and complex investigation" which included Liverpool and London.
Sentences 'a deterrent'
The court heard that Murphy, of Windermere Crescent, who had denied the charge, was part of a gang that intended to bulk out drugs with other substances in order to make more money.
Cocaine arrived in places such as Liskeard, Bodmin and Callington in Cornwall.
In one seizure, police took possession of blocks of cocaine with an estimated street value of £45,000.
Four other men were sentenced for conspiracy to supply cocaine, including: Andrew Lightfoot, 55, of Addington South, Liskeard, Cornwall, who was jailed for nine years and Martin Lynch-Collins, 59, of Headland Park, Plymouth, who was jailed for eight years.
When police managed to stop cocaine smuggling, couriers turned to amphetamines, the court heard.
Ten people have been sentenced for conspiracy to supply amphetamine.
Of those, the court heard that two - Kevin Blaney, 30, from Plymouth, and Derek Hunter, 47, from Liverpool - were arrested after Blaney met Hunter, who was driving a van from Liverpool which contained 25kg (55lbs) of amphetamines in 2012.
Blaney, of Peel Street, was jailed for four years and nine months and Hunter, for three years and four months after they admitted conspiracy to supply the amphetamines at an earlier hearing.
Det Sgt Stuart Gilroy, from Devon and Cornwall Police's serious and organised crime team, said: "We are satisfied with the sentences delivered and hope this serves as a deterrent to those considering trafficking drugs into Devon and Cornwall."