Truro 6 Rifles reserve soldiers 'to stay in Cornwall'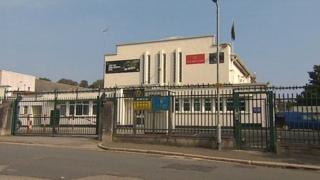 Territorial army (TA) soldiers will not be relocated to Devon from Cornwall, the Ministry of Defence says.
Under the Army's 2020 review unveiled in July, D Company of 6 Rifles was facing being based in Plymouth and Barnstaple from 2016.
The Army said the TA Reserve Centre in Truro would stay open and 1 Platoon of D Company would remain, but company headquarters would move to Plymouth.
City MP Sarah Newton said it was "good news" that troops would remain.
'Close links'
The Army had said the proposed move was part of an increased integration of TA and full-time soldiers across the Army.
However, a petition was started to keep troops in Cornwall after people agreed with Truro and Falmouth Conservative MP Mrs Newton that the proposal was "simply unacceptable".
Mrs Newton previously said the move would cause "real problems" for local people having to travel for many hours to attend training sessions in Plymouth.
Reacting to the news troops were to stay, she said: "It is really good news, for the unit itself and all the people who supported the campaign."
The Ministry of Defence said retaining the Truro centre would "ensure the close links between Truro and the reserves will be maintained.
"It is very much hoped this strong recruiting ground will provide many more reserve soldiers in the future," it added.