NatWest bank closures: Marske and Great Ayton villagers express fears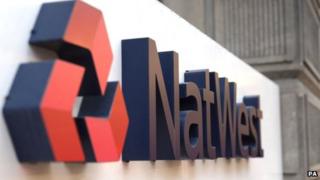 People in two villages have said they are dismayed at losing their bank.
NatWest is closing its branches in Marske, near Redcar, and Great Ayton in North Yorkshire because of the falling number of transactions at both.
Businesses in Great Ayton said they feared it would mean losing customers because it would lead to people leaving the village to do their banking.
NatWest said an agreement with the Post Office meant people could withdraw cash, pay in money and check balances.
Mark Johnson, who runs a fish and chip shop in Great Ayton, said it would be a "massive loss".
Online banking
He said: "You have to go out of the village to do your banking and you might do your shopping somewhere else, it's just what we all do isn't it?"
Villagers without a car said they would have to travel to Stokesley by bus to do their banking.
A NatWest spokesman said banking had changed significantly with more customers going online, using mobile devices or telephone banking for transactions.
It said across its whole branch network there had been a 30% drop in branch transactions since 2010.
Branch closure decisions were difficult to make, NatWest said, but it took usage and alternative banking methods into account.
The bank said the Marske branch was open for 16 hours a week and the Great Ayton branch for 14 hours a week. Both will close on 2 December.