West Midlands child abuse cases to have 'no secrets' review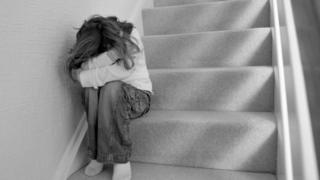 A review of child sexual exploitation cases in the West Midlands has been called by the new Police and Crime Commissioner.
David Jamieson said it would look for evidence of agencies missing abuse, as seen in Rotherham.
He said his team would be open to "problems in the past that haven't been dealt with" and promised "no secrets" from the public.
Rotherham investigations found at least 1,400 children were abused in 16 years.
'Let the public know'
Mr Jamieson said an ongoing case in Coventry, which cannot be discussed for legal reasons, had raised concerns.
---
West Midlands cases
West Midlands Police currently has underway:
57 live child sexual exploitation legal proceedings
130 cases where child sexual exploitation is suspected
67 investigations involving online sexual offences against children
---
He was alerted to it after investigations in Rotherham showed major failings by authorities between 1997 and 2013.
Agencies in the West Midlands have also been strongly criticised in recent years for their protection of children, following high profile cases such as the deaths of Keanu Williams and Daniel Pelka.
However, Mr Jamieson said there was no evidence of "wide scale abuse and widespread cover-up" in the West Midlands.
The aim of the review is to improve practices, he said.
"We've got to make sure in the future we've got a package of things together to make sure children are safe in our area," he said.
Mr Jamieson also promised the results of the review would be made public.
The timescale the review is to span will be decided after meetings have been held with the police and other child protection agencies, a spokesman for the PCC said.
West Midlands Police has recently increased the number of staff in its public protection department, which investigates allegations of child sex abuse, and said by the end of the year 10% of all its officers would work in the unit.