Coastguard 999 calls transferred from Portland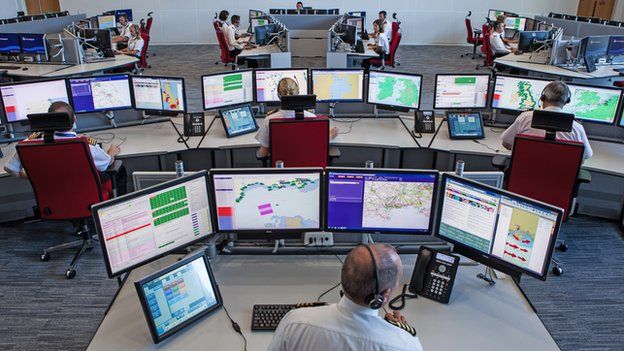 A new coastguard control room has taken responsibility for the Dorset coast.
The Maritime and Coastguard Agency facility near Fareham, Hampshire has taken over handling 999 calls previously dealt with by coastguards at Portland.
The local MP and unions have said it would lead to a loss of local knowledge in co-ordinating rescues along the Dorset coastline.
The government claimed the move would "modernise" the service and cut costs.
The new National Maritime Operations Centre (NMOC), which will co-ordinate search and rescue services, will be run alongside 10 other centres around the UK.
Dorset South MP Richard Drax said he was "instinctively nervous" at the move.
"We will lose the intimacy and immediacy of the dedicated watch keepers who lived in the area where they worked and knew every nook and cranny," he said.
Catherine Craig of the PCS union said: "We know what happens in winter - the coastline can change with cliff falls and erosion. It is that sort of valuable knowledge that won't be at hand".
Mark Rodaway, operations centre commander at NMOC said staff transfers, better mapping and an enhanced database would preserve local knowledge.
"Taken collectively, our local intelligence picture has never been better," he said.
On Saturday a flotilla of vessels sailed into Weymouth Harbour as a farewell to coastguard staff.
Organisers said it was to thank the team for thirty-five years of service.
The MCA said 47 coastguards are working at the NMOC with 14 having transferred across from Portland and Solent.
This will increase to 96 once the national network is fully operational in December 2015.
The MCA said there would be no reduction in rescue resources, although the coastguard helicopter based at Portland is due to be replaced by a regional service in 2017.
Related Internet Links
The BBC is not responsible for the content of external sites.