Rape crisis centres to open in Grantham and Crawley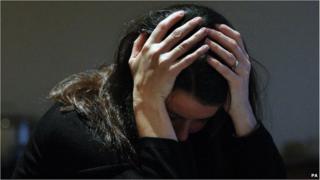 Two new rape crisis centres to support victims of sexual violence are to be opened, the government has announced.
They will be located in Grantham, in Lincolnshire, and Crawley, in West Sussex, and will offer victims access to expert advice and support.
Each centre will get £300,000 a year to support female victims of sexual crime offering counselling face-to-face and through video conferencing.
A Ministry of Justice funded facility opened in Lincoln in March.
Yvonne Trainer from the Rape and Sexual Abuse Support Centre, which is opening the Crawley centre, said it filled a "massive gap" of provision for women and girls who have suffered from sexual violence.
Fay Maxted, of The Survivors Trust, operating the Grantham centre said it would help vulnerable individuals who desperately needed support.
Nicky Morgan, Minister for Women and Equalities, said the coalition had delivered on its promise to create 15 new support centres.
Rape crisis centres opened since 2010
Reading
Avon and Somerset
Preston
Lincoln
Trafford
Northumbria
Leeds
Southend
Ipswich
Aberystwyth
Hereford
Exeter
Poole
In January, Inspectorate of Constabulary figures showed up to one third of rape investigations in some police forces in England and Wales were later dropped.
The data from across all 43 police forces, revealed large variations in recorded rapes that are then dismissed.
Lincolnshire had the highest proportion of alleged rape cases that go on to be dropped, with 33% dismissed.
The force had said it had investigated all reports thoroughly.