Is Yorkshire devolution genie out of the bottle?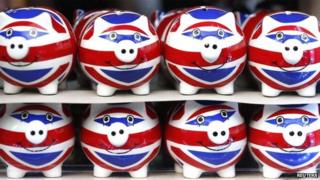 Anticipation, scepticism and bewilderment in equal measures appear to be the responses in Yorkshire to the views of all three party leaders that devolved powers are now an inevitability.
Anticipation is clearly uppermost in the mind of veteran Wakefield council leader Peter Box. "The genie is out if the bottle," he tells me.
"This had better happen because we have shown that when it comes to delivery on things like training, business development and tackling youth unemployment we can deliver faster and more efficiently."
That's where the bewilderment comes in.
Who are the "we" who will grasp the power and the purse strings from central government and the Whitehall mandarins?
Liberal Democrat leader Nick Clegg is clear about who they are not.
"There is no appetite for elected regional assembles adding more layers of politicians and bureaucracy," he told BBC Look North on a flying visit to Yorkshire on the day the Scottish Referendum votes were being counted.
"The building blocks are already in place to effectively channel more devolved powers to the regions."
A five-minute conversation with the first dozen passers-by on any street in Yorkshire seems to confirm that view.
I have had those conversations. They boil down to the view that we need more local decisions, more public money but fewer elected politicians.
Derisory turnout
That's where the scepticism kicks in. How can that conundrum be solved?
Clearly the anecdotal evidence is that the sea of apathy that drowned Labour's plans to set up directly-elected regional assemblies a decade ago is as deep now as it was then.
Only the North East held a referendum and of the derisory levels of voters who bothered to turn out few backed the idea.
John Prescott, who came up with idea of elected regional assemblies and spent months campaigning for them in 2003, was so concerned at the reaction he had on the streets that he pulled the plug in the North West and Yorkshire before it got so far as an embarrassing public vote.
Julian Smith, the Conservative MP for Skipton and Ripon, says he backs more devolution but there has to be some rationalisation of the layers of political and bureaucratic power if it is to be effectively administered.
He points out that he already has parish, district and county councils in his part of rural North Yorkshire.
Now clusters of City Regions business-led Local Enterprise Partnerships and collections of councils could be joining the queue as potential wielders of local power and controllers of sizeable chunks of the estimated £20bn of public money spent in Yorkshire every year but controlled from Whitehall.
The government wants to use the impetus of the Scottish referendum debate to start planning and negotiating with the regions. Few expect it to be a fast process.
There are also, as my email inbox can confirm, voices still calling for an English Parliament.
As 85% of the population of the Union do not live in Scotland, Wales or Northern Ireland there is clearly an imbalance of representation and powers.
The umpteen organisations campaigning for extra powers for the North in general and Yorkshire in particular argue that a new body for the whole of England is not really devolution at all.