Father appeals for return of missing Samya Dirie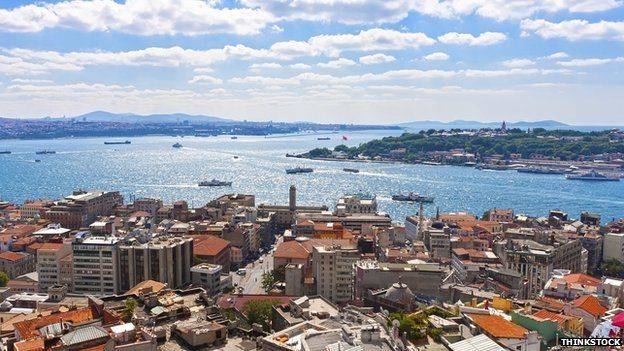 The father of a missing girl from south London who is feared to have travelled to Syria has appealed for her return.
Samya Dirie, 17, from Stockwell, is believed to have travelled with Yusra Hussien, 15, from Bristol, to Turkey on an indirect flight after going missing on 24 September.
Samya's father Abidirashiid Saciid Dirie said he notified police as soon as he realised she was missing.
Mr Dirie said: "I want you back, I'm begging you to come back."
He made a direct appeal to his daughter, saying: "Nobody's going to arrest you."
"You are after paradise by going there, but you will achieve paradise by pleasing your parents," he said.
Mr Dirie, who is originally from Somalia, said his daughter had left home at about 07:00 BST after telling her family she was going to see a college.
However, her mother realised Samya's passport and some money was missing so they contacted the college, which said their daughter had never arrived.
Police said they received a missing person report just after 09:00 that day, although Samya did not fly out for another three hours.
A police spokesman said the missing girl's parents "did not know her whereabouts, nor were they able to inform the police of any plans she may have had".
He added officers were content that "all relevant inquiries were followed up swiftly".
Since her disappearance, Samya has been in contact with her cousin, Mr Dirie said.
"She told her she is somewhere far away, and she did not say where she is, she also said she was afraid of the police if she comes back," he said.
He said his daughter did not know Yusra Hussien, who is believed to have travelled with her to Turkey, saying the pair must have met through chatting online.
It is estimated up to 60 women from the UK have travelled to Syria via Turkey to join the militant extremist movement Islamic State
In a statement, Thames Valley Police said they were trying to establish where the pair were and they were being supported by the Metropolitan Police Service and Avon and Somerset Police.
"Officers are providing support to both families and are working to identify where they are and encourage them to return home safely," a spokesman said.
"Our aim is to not criminalise young people, it is to prevent tragedies."