Devon and Cornwall council tax arrears soar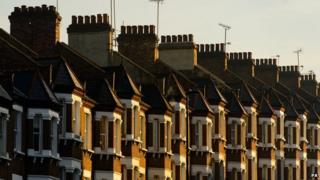 Council tax arrears have risen sharply in the past five years, according to statistics from local authorities in Devon and Cornwall.
A freedom of information request revealed Cornwall households' arrears rose from £360,000 in 2009 to £5m in 2013, more than £50 per dwelling.
Plymouth arrears have risen from £330,000 in 2009 to £3.3m in 2013, also more than £50 per dwelling.
Local authorities who responded said they worked hard to collect the tax.
In other answers to freedom of information requests:
Torbay arrears were £1.8m in 2013 compared with £94,300 in 2009.
North Devon households owed £2.2m in 2013 - equivalent to more than £50 per dwelling - up from £1.2m in 2009.
West Devon arrears in 2013 were £535,000 - equivalent to more than £50 per dwelling - compared with £73,000 in 2009.
In Teignbridge arrears went from £1.7m in 2009 to £2.3m in 2013.
The total amount of council tax arrears in England in 2013 was £2.5bn, up from £2.2bn in 2009 according to the Department for Communities and Local Government.
The Citizens Advice Bureau (CAB) said the rise stemmed partly from the end of automatic discounts for low-income households in April 2013.
It received 46,000 requests for advice in the second quarter of 2014 compared with 2013, a rise of 20%.
Jim McKenzie of the CAB in Plymouth said: "Most people now have to pay a minimum amount of council tax.
"People on low wages and benefits have been dramatically affected."
'Cut fraud'
Local Government Minister Brandon Lewis said: "Council tax benefit doubled under the last administration costing every household £180 a year so welfare reform is a vital part of reducing the inherited deficit.
"Locally-designed council tax support gives councils stronger incentives to cut fraud and support people to get back into work."
Cornwall Council said: "We will seek to take the most appropriate route in order to recover the debt but will always seek to make an affordable payment arrangement direct with the customer if at all possible."
A Torbay Council spokesperson said: "The council would encourage any local residents who are experiencing problems paying their bills to get in touch with us sooner rather than later so we can work out a payment plan and they may avoid additional costs."
Councillor Mark Lowry, Plymouth's cabinet member for finance, said: "Where residents are struggling to pay we will work with them to help them manage their finances, including maximising their benefit entitlement."