Morbidly obese Pauline Webster's death 'avoidable'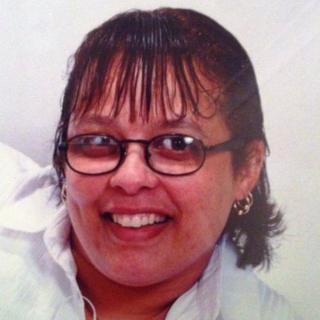 A morbidly obese woman's death after gastric bypass surgery was "potentially avoidable", an inquest has concluded.
Pauline Webster, from Nottingham, who weighed more than 20 stone, developed an "extremely rare" complication after the operation at Derby Hospital.
She had the surgery on 25 November 2012 despite its risks, but died three days later, an inquest heard.
The coroner said failures to identify her worsening condition meant surgeons were not given the chance to treat her.
The Derbyshire coroner heard Mrs Webster had waited two years to have the operation on the NHS and had been told by her surgeon, Paul Leeder, there was a one in 200 risk of death.'
'Potentially reversible'
A pathologist said Mrs Webster's surgery had been successful but afterwards she developed a rare condition known as abdominal compartment syndrome.
She suffered multi-organ failure and died in intensive care days later.
Recording a narrative conclusion, Louise Pinder, assistant coroner for Derby and Derbyshire, said: "Pauline Webster died as a result of an extremely rare complication following elective gastric bypass surgery for morbid obesity."
She concluded that Mrs Webster's worsening condition went unrecognised, and her surgical team was not given the opportunity to treat her at a time her condition was "potentially reversible".
Derby Hospitals Trust admitted it had missed an opportunity to spot Mrs Webster's deteriorating condition.
Chief nurse Cathy Winfield apologised and said "significant changes" had been made since 2012.
Speaking on behalf of Mrs Webster's widower David Webster, solicitor Simon Mansfield said: "It is important circumstances around Pauline's death are properly investigated and, if necessary, lessons learnt and taken on board."