Kent prison absconder Sabul Miah arrested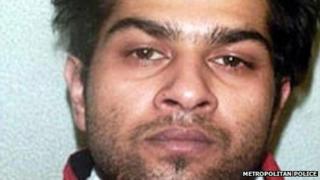 A violent mugger who attacked London pensioners to fund his crack and heroin habit has been arrested for absconding from a Kent prison.
Sabul Miah, 39, was held on the Isle of Sheppey on Tuesday on suspicion of failing to surrender to custody.
He was given two life terms at Southwark Crown Court in 2003 after stabbing an elderly war veteran and an 82-year old woman for their pensions.
He went missing from an open jail on the Isle of Sheppey on Thursday.