County Durham gun amnesty set to begin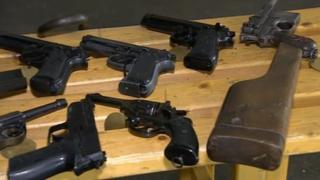 People are being asked to hand in illegal firearms and weapons as part of an amnesty across County Durham.
The scheme is part of a national campaign to allow owners of unwanted firearms and ammunition to hand them over without fear of prosecution.
A two-week amnesty is already under way by Cleveland Police, with Durham Police's starting on Monday.
Police said weapons can be surrendered at any of the twelve police stations across County Durham and Darlington.