Two charged in £2m 'courier fraud' probe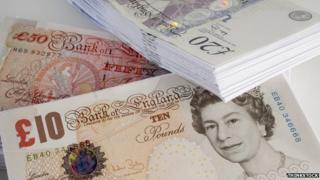 A man and a woman have been charged in connection with a continuing investigation into a £2m fraud in south-west England.
Shameem Mohammed Ali, 43, and Atif Mohammed, 23, both from Glasgow, were arrested in the city on Thursday.
They have been charged with conspiracy to commit fraud and money laundering offences, police said.
Some 300 mainly elderly people, including victims in Wiltshire and Devon, have been tricked out of money.
A 45-year-old man who has also been arrested as part of Operation Zephyr remains in police custody, a spokesman said.
Police said the scam involved criminals phoning victims, who were normally elderly, and pretending to be a police officer.
They were then encouraged by a fraudster, who used "elaborate and convincing" reasons to withdraw large sums of cash, which they were then asked to send to a destination by taxi or a courier, or by electronic transfer to another bank account.
One of the victims, a 60-year-old woman from Salisbury, was duped out of £85,000, while a woman from Tiverton lost £13,000.
Other victims have been from the Wiltshire, Devon and Cornwall areas.
The pair appeared at Carlisle Magistrates Court earlier.