Man 'burnt to death' in Pyranha Mouldings factory oven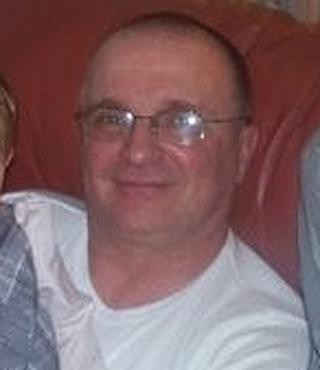 A factory worker died from severe burns when he became trapped in an industrial oven, Liverpool Crown Court has heard.
Alan Catterall, 54, used a crowbar to try to escape from the oven he was cleaning at Pyranha Mouldings Ltd in Runcorn, in December 2010.
Another worker, who was due to marry the dead man's daughter, turned the oven on, not realising Mr Catterall had gone inside.
The Cheshire kayak company is on trial accused of corporate manslaughter.
Calls for help
The jury heard how the oven doors locked automatically and there was no means of escape, and no way to raise the alarm. Mr Catterall's calls for help went unheard on the noisy factory floor.
The first anyone knew there was a problem was when smoke began seeping from the oven, it was said.
He suffered severe burns and died from shock on 23 December 2010.
The court heard on the morning of the incident the oven had a fault which had been repaired, but there was also a problem with dripped plastic.
The ovens were used to bake the plastic round the kayaks and Mr Catterall had gone inside with the crowbar to scrape it up.
However, no risk assessment had been carried out and there were no written instructions on how to operate the oven, the court was told.
The design of the oven was such that the moment it was switched on the doors automatically shut and locked to save energy. There was no clear line of sight from the control panel to the doors.
The oven in which the kayaks were moulded was designed by Pyranha Mouldings, with parts provided by outside suppliers, and could reach temperatures of 280C (536F).
The jury was told an escape hatch has been fitted to oven since the accident but there was not one at the time.
The company caused Mr Catterall's death through gross negligence, according to the prosecution.
Pyranha Mouldings Ltd, of Whitehouse Industrial Estate in Runcorn, is charged with corporate manslaughter and two counts under the Health and Safety at Work Act.
Managing director Graham Mackereth, 64, from Preston Brook in Runcorn, technical director Peter Mackereth, 59, from Llangollen in Wales and Paul Keddie, 48, from Llangollen in Wales, an independent electrical contractor, are charged with healthy and safety breaches.
They deny all the charges.
The trial, expected to last up to five weeks, continues.