Inside Out returns for a new series in 2015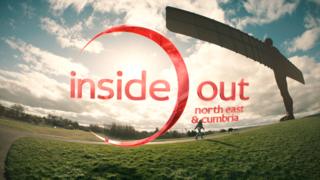 Inside Out is returning to your screens for another series in 2015.
We'll be back on 12 January, 2015 in our usual Monday night slot of 19:30 GMT on BBC One.
We're already working on the stories we'll be covering and have done quite a bit of filming already.
Needless to say I can't give the game away just yet on the nature of those topics, but as always we hope to be revealing things about the North East & Cumbria that you never knew before.
One change we're having to make however is the blog. It's become increasingly difficult to sustain a weekly blog alongside making films and presenting the programme.
So even though I've enjoyed it immensely this will be the last blog from me. It's been a terrific way to give you more details about each week's stories and it has been a quick way for you to give us your comments.
The good news is it's still easy to get in touch with me by social media and email.
You can email me chrisjackson@bbc.co.uk and I'd be thrilled if you'd like to follow me on twitter. Don't forget that you can send me your feedback on the programme via my email address.
Just look for @insideoutcj
Alternatively, you can read more of our North East and Cumbria stories on the BBC Inside Out website which also hosts our iPlayer offer.