Norfolk budget cut threatens women's mental health unit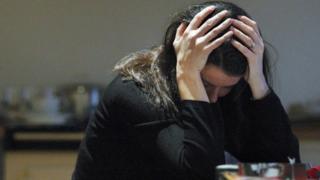 Residential care services for women with mental health problems in South Norfolk are facing a cutback.
The county council is not renewing its block contract for seven beds at the Ashcroft Centre in Wicklewood putting the unit's viability at risk.
The county council would not accept a weekly rate of £650 per person at the centre and said it would only pay £593.
Ashcroft Centre trustees said staff numbers would have to be cut to unsafe levels if this rate was accepted.
Ben Curran, head of operations at Julian Support which runs the Ashcroft Centre, said many of its female patients had self-harming and other issues which meant their safety was an important consideration.
Beds were also kept for women with mental health problems for Norfolk and Suffolk NHS Foundation Trust.
Women discharged from hospitals but unable to live independently came to the unit.
Best value needed
Julian Support is now restructuring all its services and the Ashcroft Centre is facing closure in March when the county council contract ends.
Mr Curran said: "Cuts will have an impact on other services we provide for the community and staff at Ashcroft now face an uncertain future."
Harold Bodmer, head of adult social services at Norfolk County Council, said it had block-booked seven of the 14 beds at the unit for a number of years.
"The rates paid for these beds are above those for comparable services with other providers.
"The county council has been working with Julian Support over the past 18 months to make Ashcroft more economically viable.
"Unfortunately, Julian Support has decided that it cannot offer the service under the terms proposed.
"We are having to review all our contracts to make sure we are getting the best value for the public purse," he said.