Southampton student gets suspended term over flares on jet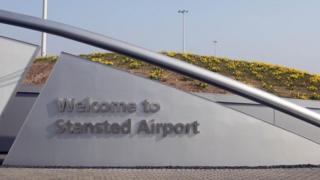 A university student who admitted taking nine distress flares on to a passenger jet has been given a suspended jail term.
Greek Cypriot Andreas Pierides, 22, also pleaded guilty at the Old Bailey, to possessing a terrorist manual.
Police found the flares after his luggage was taken from the hold on his arrest at Stansted Airport in Essex.
Pierides, a Southampton University business student, was jailed for 18 months, suspended for two years.
He was arrested as he was about to fly to Cyprus at the end of his first year.
He had first come to the attention of police in January when a member of the public saw him reading an electronic publication on a train that appeared to include bomb-making instructions.
He appeared at the Old Bailey in August where he admitted the charges and was sentenced on 7 November.
Officers found the box of personal distress mini flares each containing 5g of explosive material in luggage he was taking home to Cyprus after a search.