Colin Kazim-Richards abandons homophobic gesture appeal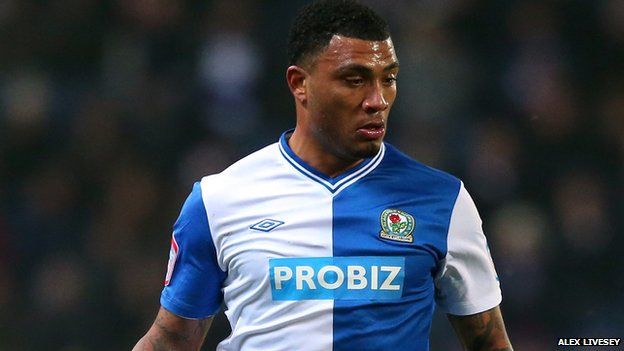 A footballer found guilty of making a homophobic gesture to Brighton and Hove Albion fans has abandoned an appeal against his conviction.
Colin Kazim-Richards, 28, was fined £750 after he mimicked pulling his shorts down and put his left arm behind his bottom at a match last February.
He had been playing for Blackburn Rovers at the time and was convicted of using abusive or insulting behaviour.
Judge Shani Barnes said it seemed the appeal was abandoned in October.
She said Hove Crown Court could not find a record of Kazim-Richards' defence team's application but she had no reason to believe they had not submitted one.
The judge said the player's solicitor sent an email on Friday asking why the case was listed at Hove Crown Court on Monday but the message was not picked up by staff until Monday morning.
Kazim-Richards committed the offence while playing on loan for Blackburn against Brighton, his former club, in a Championship match on 12 February 2013.
The court heard he made the gesture while "interacting with the fans" after they chanted "you're fat and you know you are".
Related Internet Links
The BBC is not responsible for the content of external sites.