Police racism probe figures revealed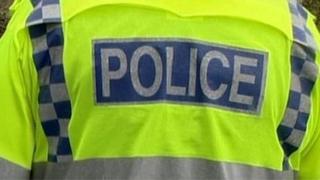 Disciplinary action was taken against three Devon and Cornwall police officers for racism over the last five years, according to a Freedom of Information request.
Of the 37 complaints since 2009-10, three were upheld. No officers were sacked but one got a final warning.
An officer who sent racist jokes to a member of the public resigned.
A spokesman said the force dealt with all complaints of racism with "utmost seriousness".
The force revealed the remaining allegations of racism by officers were "unproven".
---
Cases in which disciplinary action was taken:
2010-11 Discriminatory behaviour by a PC during the issue of a fixed penalty notice
2013-14 PC made a racist comment in front of colleagues
2013-14 Special Constable stopped and searched complainant for drugs "based solely on his ethnicity"
---
The statistics compare with figures obtained by the BBC from forces around the UK, which showed 20 officers were sacked as a result of 800 upheld complaints over the same period.
Nigel Rabbitts, of the Devon and Cornwall Police Federation, which represents rank and file officers, said: "It could be reflective of the fact that we have a fairly small black and minority ethnic population here, but there has also been a considerable amount of investment in training and awareness which probably reflects on the way we police.
"We also practise community-based policing here so it is probably also reflective of that."
Devon and Cornwall Police said in a statement: "All complaints are appropriately and proportionately investigated by the force's Professional Standards Department, or if referred, by the Independent Police Complaints Commission.
"If allegations are upheld, officers could receive other disciplinary action than dismissal such as management advice or warnings.
"The force will always take robust and proactive action if any officer's behaviour is not of a sufficient standard."
The Association of Chief Police Officers (Acpo) said it was estimated 12% of allegations across the UK were upheld each year.