Jayden Parkinson murder: Jury in Jake Blakeley trial sent home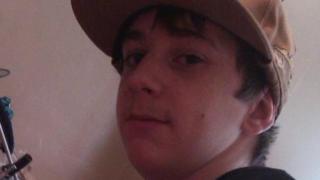 Jurors in the trial of a teenager accused of helping his brother bury his murdered ex-girlfriend have been sent home until Tuesday.
Jayden Parkinson, 17, was strangled by Ben Blakeley, 22, in December 2013 and then buried her in his uncle's grave.
The court heard that Jake Blakeley, 18, from Abbotts Road, Didcot, thought he was burying weapons, a cat and a dog. He denies preventing a lawful burial.
The judge has told the jury they can return a majority verdict.
They are due to continue deliberations on Tuesday.
Ben Blakeley, from Reading, was jailed for life for Jayden's murder following a trial in July.
Jake Blakeley said he helped his brother dig a hole in a field near Didcot the day after Jayden was last seen alive on 3 December 2013, but added he was told they were burying weapons, the jury was told.
Days later they dug at a second site - their uncle's grave at All Saints Church in Didcot - where Jayden's body was found on 18 December.
The court heard Blakeley produced a suitcase, saying he needed to bury a dead cat and dog, but it actually contained Jayden's body.